Insurance
We accept all insurances that allow you to go to any dentist, and we will work with you to maximize your dental insurance benefits.
Whether a new patient or an existing patient with a change in insurance coverage, our team is here to help. To allow us to be as helpful as we can, please bring the following to your first dental appointment (or if your insurance has changed):
Your insurance card
Subscriber name
Date of birth and social security number, or subscriber ID
Subscriber's employer's name
The toll-free number to call to verify your benefits and eligibility
We are here to help you with your dental insurance and to provide assistance with your dental claims. However, we cannot make any guarantees when it comes to payments or estimates, as your insurance is a contract between you and your employer's chosen dental insurance plan. If a claim for care is denied, we may be able to help you appeal the decision. After 90 days and non-payment from insurance, you are responsible for covering the cost of services provided.
We are in-network providers for:
Note: Drs. Pat Murphy and Patrick Huelsmann are in-network providers for Advantica, Essence, Guardian, and MetLife.
Payment
Payment, such as a copay, is due at the time of service unless other arrangements have been made prior to the beginning of treatment.
We accept as payment:
Cash
Check
Credit card (Visa, Mastercard, Discover, American Express)
CareCredit
CareCredit Payment Option
With approval for CareCredit, we offer patients 12 months no interest financing on products and services from Dental Wellness Center of Maryville. Ask a team member for more details.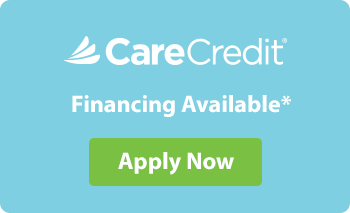 Dental Wellness Plus

No dental insurance? No problem.
Dental Wellness Plus isn't insurance. It's a membership-based discount program for patients who do not have dental insurance. The program offers substantial savings on Dental Wellness Center of Maryville services.
Ask a team member how to join and how much you can save, and click here to learn more about this exciting membership program.
Allowed Charge
The maximum amount an insurer will pay for a dental service
Annual Maximum
The most a dental plan or dental policy will pay toward the cost of your dental services
Co-payment or Copay
A form of dental cost sharing in a dental insurance plan that requires the member to pay a fixed dollar amount for each visit to a dentist or for a specific service
Covered Services
The dental services, procedures, and prescription drugs your plan covers
Dependents
Your spouse, children, or significant other covered on your policy
Eligibility Date
The date you and your dependents are eligible for benefits under your plan
Explanation of Benefits (EOB)
Detailed summary from your dental plan on payments made for your dental services
Family Deductible
A deductible satisfied by combined expenses of all your covered family members
In-Network
Dentists and other licensed dental care providers that contract to provide dental services on your dental plan
Non-Covered Charges
Costs for dental care your insurer does not cover
Non-Covered Services
Dental services not listed as a benefit
Out-of-Network
Care from providers not on your plan
Out-of-Network Benefits
Coverage for services from providers who are not under a contract with your dental plan
Out-of-Pocket Cost
The amount plan members must pay for care. Includes the difference between the amount charged by a provider and what a health plan pays for such services
Out-of-Pocket Maximum
The most a dental plan requires a member to pay in a year
Preauthorization
A process that your dental plan or insurer uses to make a decision that particular dental services are covered. Your plan may require preauthorization for certain services, such as crowns, before you receive them
Premium
The amount you pay to a dental insurance company for dental coverage
Usual, Customary, and Reasonable (UCR)
A term for the average cost that insurers use to calculate reimbursement for a particular dental service. Some insurance companies haven't raised their UCRs in over 10 years. What doesn't cost more now than 10 years ago?